Here are all the current games that I have released to tjgames for your enjoyment. Just click on the game's name if you want to see more about that game, want the rules for that game, a list of components needed to play the game and sometimes the associated artwork so you can print and make your own copy.
Game
Description
Players
Alpha Playing Cards
A deck of 74 cards with the letters of the alphabet on them. A plethora of games.
1-6
The Domino Deck
A deck of double 12 dominoes that fits in your pocket.
2-8
Sudoku Recycled
Three different pencil and paper games you can play using an old completed Sudoku puzzle.
2-4
Wizards Garden
A two player abstract strategy game. Easy to learn. Quick to play.
2
The Silly Game
A fun simple game I made with my daughters when they were young.
2 or more
Piecepack Wiki
Piecepack.net
An incredible board game system that I didn't create, but I did make a few games for it.
1-4
The Paper Dice Tower
Not a game...but something you might like for any game that uses dice.
Alphabet Flash Cards
I created a children's game called "Say and Take" for Alpha, but it worked better with flash cards.
1-6
More to come


There are some really cool websites that are about board games, card games, and domino games.
Here are my personal favorites. Places that I like go quite often.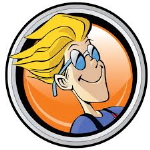 The Board Game Geek
An online forum for board gaming hobbyists that has a huge data base of over 100,000 different board and card games, with reviews, images and videos for the games. Nostalgic for a game from your youth, I bet it's here to see, you might even be able to buy a used copy if it's out of print. Not sure if you will like a game, check it here before you buy it, I'm sure someone has already reviewed it.
Looking for a new game to play with that deck of playing cards, that's been sitting in a drawer somewhere in you home? Or just need a refresher on the rules for a game you haven't played in awhile? Pagat.com is the place to go. You will be amazed at the number of games that can be played with that deck of cards.


Domino Games
Yeah, I gave them two spots. Because there is also a section on domino games there. You know dominoes, those cool little things that are fun to stack in different ways, and knock down. Well, apparently there is also games that you can play with them too. Go, see, be amazed!